Eugen G Tarnow
November 4 2015 05:19:40 PM
By Eugen Tarnow, Ph.D.
Avalon Business Systems, Inc.
http://AvalonAnalytics.com
One of the famous personality tests in psychology, the Rorschach ink blot test, yields a lot of interesting data. One of them may surprise: the locus of control. The locus of control is a way to say whether you feel that you control your own destiny or that you feel that your destiny is controlled by others.
The cost of a Rorschach ink blot test is in the thousands of dollars. Might there be a cheaper way to do it?
I suggest that one might be able to estimate the locus of control from a person's writings. Here is a pilot study that focuses on the use of three words: "will", "must" and "should". "Will" corresponds to an internal locus of control and "must" corresponds to an external locus of control. "Should" expands the definition of the locus of control to include a vector that can point either towards or from the person. Of course, the meanings of the three words overlap to some extent but for now, let's go with these assumptions
So where are authors' loci of control in the common Gutenberg library? In Fig. 1 we find that the authors with the least number of "wills" are Austen, Blake and Carroll. The book with the most "wills" is the Bible. The author with the most "shoulds" is Blake.
If we take the difference between "wills" and "musts" to find the book with the strongest internal locus of control (see Fig. 2) it is the Bible. This makes sense since it is written primarily from the point of view of God. Why Austen and Carroll are the authors with the strongest external loci of control can be a college course in itself, but seems plausible.
To summarize, I have presented a new way to measure the locus of control by counting the relative frequency of the words "will", "must", and "should".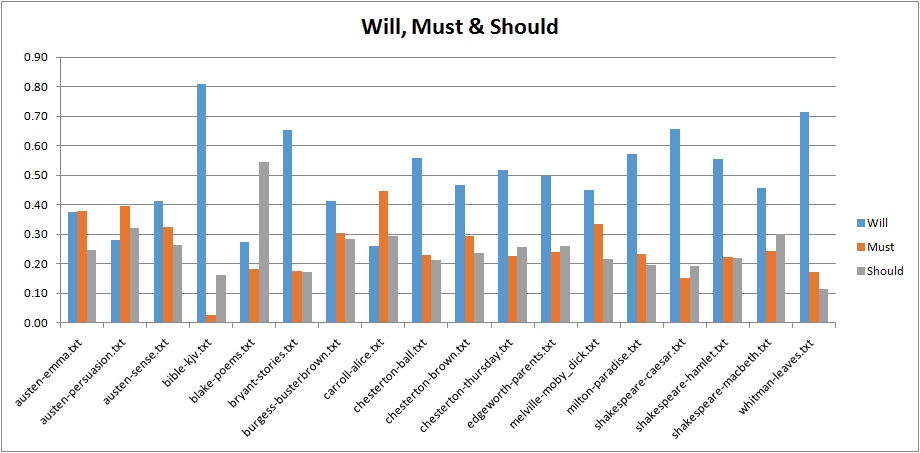 Fig. 1. The number of "wills", "musts" and "shoulds" in the Gutenberg library.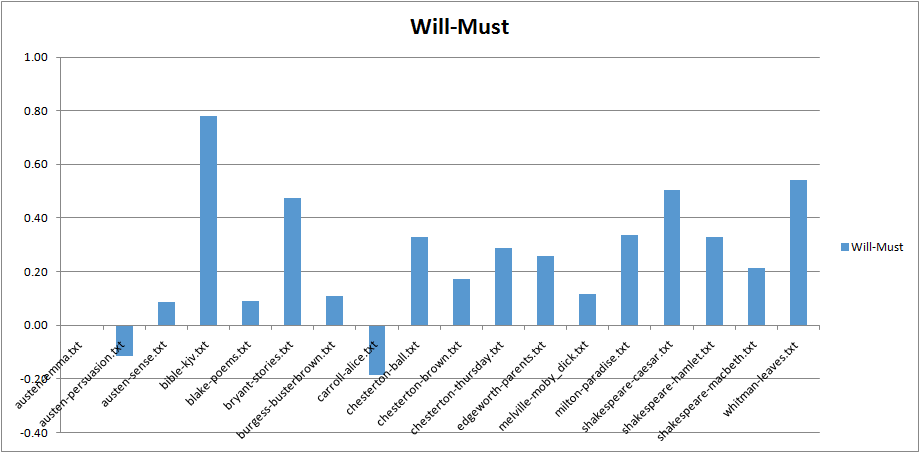 Fig. 2. The number of "musts" subtracted from the number of "wills" in the Gutenberg library.
Comments Disabled