Eugen G Tarnow
May 3 2017 05:36:07 AM
By Eugen Tarnow, Ph.D.
Avalon Business Systems, Inc.
http://AvalonAnalytics.com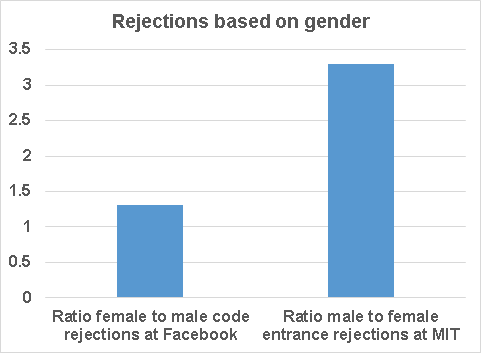 Source:

https://www.wsj.com/articles/facebooks-female-engineers-claim-gender-bias-1493737116

http://www.collegeconfidential.com/dean/000255/


10/30/18: There is more data in MIT's Common Data Set (see
https://web.mit.edu/ir/cds/index.html
)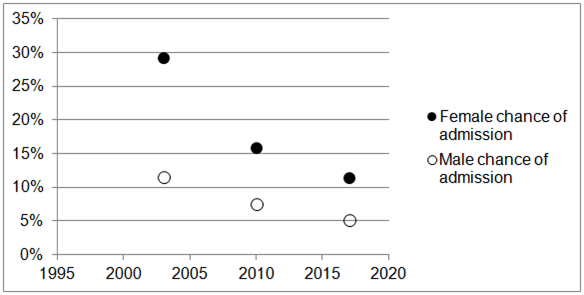 :

Probability of being admitted to MIT once you apply.

NOTE: the applicant pool is manipulated by MIT (as is the applicant pool of other colleges such as Harvard) encouraging selected students. That presumably means that without the manipulation there would have been fewer women applicants and thus the disparity between men and women is in reality higher than the graph indicates.

MIT does not release test scores by gender so they are presumably considerably lower for the women.
Comments Disabled