Eugen G Tarnow
November 4 2018 09:07:01 AM
Today's New York Times article 'Punishment of banks and big companies accused of malfeasance has declined precipitously since the Obama era.' uses strong words but sometimes shows only small effect sizes. Other times large effects are not discussed.
These are the two log distributions of non-zero SEC settlements where the announcements and settlements took place on the same day (to avoid arguing whose a case that started under the Obama administration and finished under Trump is):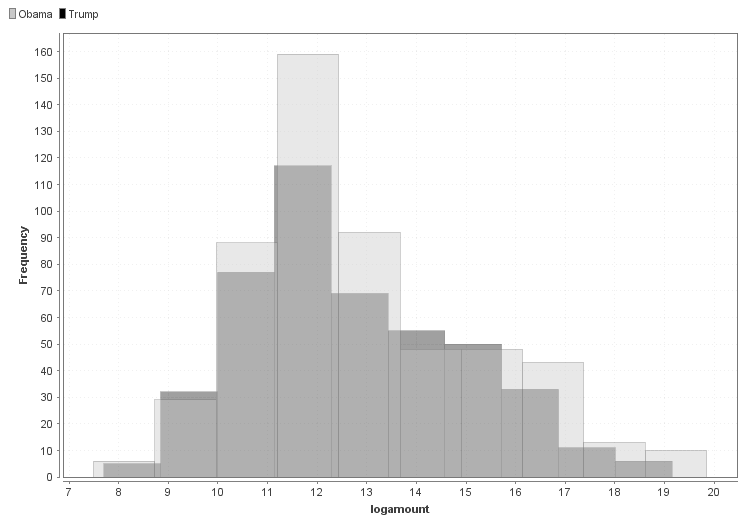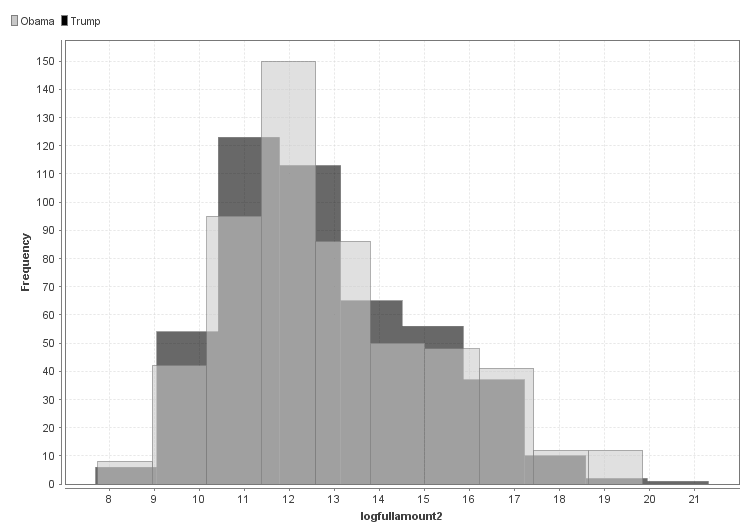 Statistically these are not

that

different - they both show a trend with p=0.15 rather than a statistical significance that requires p=0.05.
For the differences between "amount" and "full amount" see
https://github.com/newsdev/SEC
.
A larger difference, not reported in the article, are the percentage of same-day announcements and settlements that had zero settlements. For Obama it was 38% of the time, for Trump it was 46%.
Note that the SEC suggested two other comparisons (the two beginnings of the Obama administrations with the beginning of the Trump administration rather than the end of the Obama administration and the beginning of the Trump administration): it was not obvious from the article whether these comparisons had been made, though the New York Times correctly rejected comparing the beginning of the Obama administration with the beginning of the Trump administration because of the complete chaos of the financial system at the time.
Comments Disabled