Eugen G Tarnow
December 11 2015 02:31:45 PM
By Eugen Tarnow, Ph.D.
Avalon Business Systems, Inc.
http://AvalonAnalytics.com
Sometimes I fall off my chair when I see statistical incompetence. This time Pew Research, Financial Times & Naked Capitalism all fell victims to their own stupidity.
The claim is that over time the middle class is disappearing and that this is shown by data from the Current Population Survey. These two graphs are shown in Naked Capitalism (
http://www.nakedcapitalism.com/2015/12/demise-of-the-us-middle-class-now-official.html
):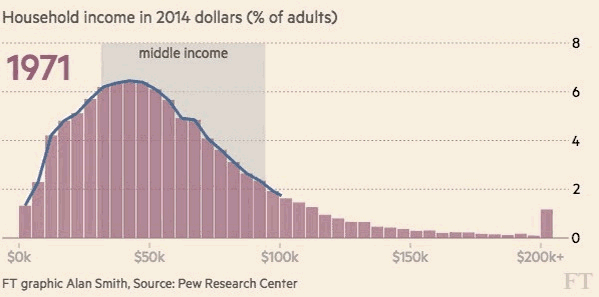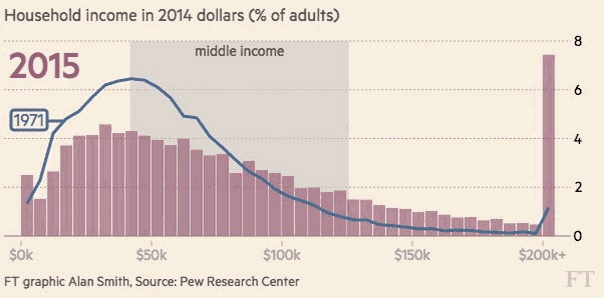 Fig. 1. House hold income distributions in 1971 and in 2015 (or should it be 2014?) from Naked Capitalism.
And the Naked Capitalism commentary goes "The Financial Times headline is uncharacteristically dramatic: America's Middle Class Meltdown: core shrinks to half of US homes. And I find their infographic that charts the the shrinkage of the middle class cohort over time to be more informative than the Pew charts that presented the same information; we are partially replicating it by showing the starting and end shots:"
Really? Incomes obey what is called a "lognormal" distribution because they are always positive. Below I show you what happens when the average of a log normal distribution increases (yes, people make more money over time!). The blue distribution has an average "income" of 1 and the red distribution has 60% higher average "income". Indeed, it looks like the "middle class" disappears but it is just a function of how a lognormal distribution changes its look when the average increases. And the +200k spike increase in the graphs of naked capitalism is there too. Of course, if the incomes increase, then the spike, which is the sum of all incomes over the scale of the graph, has to go up a lot...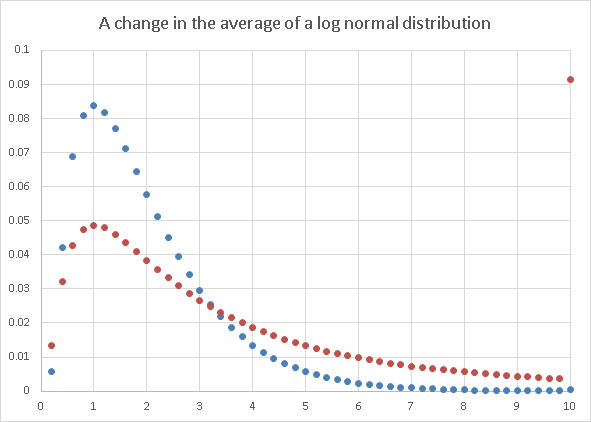 Fig. 2. Changes in the "look" of a lognormal distribution as the average increases. At 10, the point represents the sum of all values above 10.
If I re-graph Fig. 1 on a linear and a log scale this shift is more apparent:

A comment on Naked Capitalism went unpublished despite its motto of "fearless commentary" - they apparently feared this one.
Comments Disabled