Eugen G Tarnow
January 31 2017 12:18:36 PM
By Eugen Tarnow, Ph.D.
Avalon Business Systems, Inc.
http://AvalonAnalytics.com
The H1B program is a goldmine for the corporations participating. While it is supposed to supplant the lack of STEM talent in the US, the evidence is not there.
Here is the promised salaries for single and multiple H1B applications. Note that 44% (72%) of single (multiple) applications pay less than 1% over the prevailing wage, which is the legal minimum pay.
The data was taken from
https://www.foreignlaborcert.doleta.gov/performancedata.cfm
using fiscal year 2015.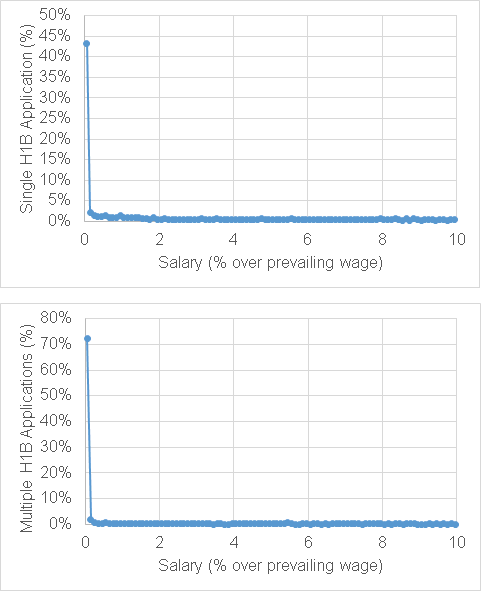 Comments Disabled