Eugen G Tarnow
February 24 2017 03:06:02 PM
By Eugen Tarnow, Ph.D.
Avalon Business Systems, Inc.
http://AvalonAnalytics.com
When looking at Sweden, there are many gems to be found. One is how they negotiate their drug prices. It is something that we all should take a look at.
An Epipen is $40 and nobody forces you to buy 2 of them. In the US a pair is $700 and you have to buy both.
See:
http://www.tlv.se/Upload/Ovrigt/Rapport_internationell_prisjamforelse_lakemedel_151215.pdf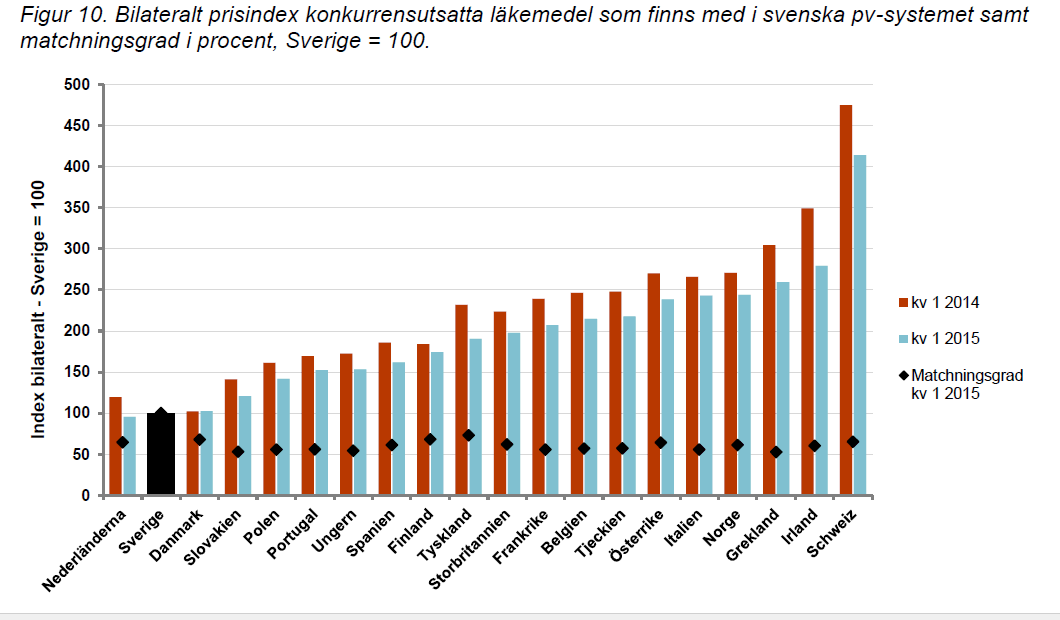 For prices of particular drugs, see:
http://www.tlv.se/beslut/sok/lakemedel/
Call your politicians and your journalist friends and ask them to cover this.
Comments Disabled