Eugen G Tarnow
January 31 2017 01:30:16 PM
By Eugen Tarnow, Ph.D.
Avalon Business Systems, Inc.
http://AvalonAnalytics.com
One might be curious who are the lawyers that file the most H1B applications with the minimum legal limit? See below.
The data was taken from
https://www.foreignlaborcert.doleta.gov/performancedata.cfm
using fiscal year 2015 and when the employer gives a range in pay, the lowest number was chosen.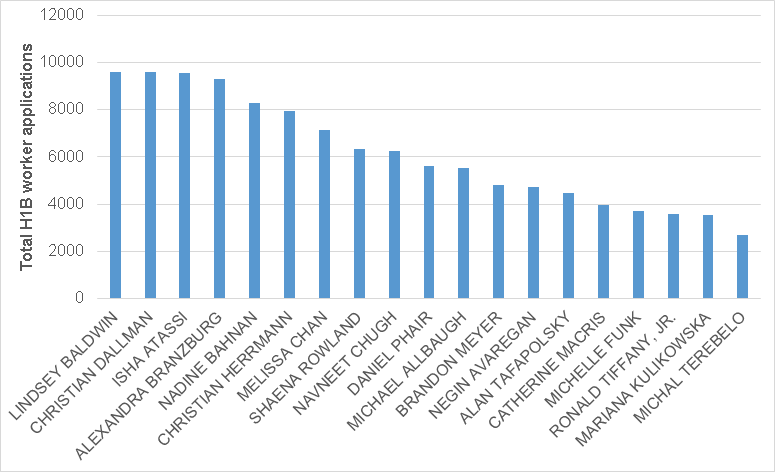 Comments Disabled